Our Advertisers
achieve a massive
30-95%
of new bookings & customers with
us!
Our Fantastic Money Back Guarantee
We guarantee you will make your advertising fee back within the year or we will give you a full refund*
Many of our customers make this back in the first week or month AND weekly after!
*see simple conditions on next page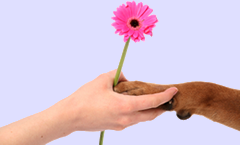 Advertising on boardingkennels.org
You have great, top quality boarding kennels but not enough people know about you. What can you do to bring interested and targeted visitors to your site who will actually book with you?
Here's the easy answer: Advertise with BoardingKennels.org.
It really does work and we have the figures and testimonials to prove it! Our members are thrilled they get between 30- 95% of their new bookings and clients through advertising with us.
Monthly Payments
SPECIAL OFFER
includes Money Back Guarantee
Normally £33/ €33/ $33 monthly - NOW JUST £29/ €29/ $29!
Cancel at any time - you have complete control via PayPal.
Last year we had around ONE MILLION UNIQUE VISITORS and our visitor numbers this year are already up by 34% on that figure. These visitors are people who are actively looking for caring boarding kennels like yours.
"90% of our customer bookings find us through your website! THANK YOU !!!"
When you advertise your kennels on our site you get your own individually presented WEBSITE. This really helps if you don't have one of your own, you can add photos too. If you do already have a website, we provide far more information and indepth searching than anyone else, which search engines like Google love.
There's the same layout for everyone, so visitors know exactly where to look for information they want. People like things to be as simple as possible when it comes to choosing the right accommodation for their beloved pet, they're worried enough already having to leave them without being confused by the different layouts of websites.
"70-90% of my bookings are from BoardingKennels.org. Thank you soooo much!"
You are clearly a caring kennel owner or you wouldn't be looking at this site. We only work with the best, or those taking a proactive approach to develop and improve what they already have - and the best is what our visitors are looking for.
Why not use all the tools we provide to reach out to caring owners looking for the perfect kennels – yours.
Advertise with us for less than £1 per day
Your Own Website page with easy to use template and space for photos and videos, gallery, testimonials, descriptions and contact details

Easy Online Management 24/7.
You can update your details, descriptions, photos, guest gallery, video gallery, news & publicity, search criteria, which regions you want to advertise on, search engine optimisation keywords and phrases etc as often as you like, whenever you like.

Regional and Special/Clever Searches.
Dog owners can specifically search for the services you provide.

Live statistics on every kennels page (unique visitors AND page hits) so you have accurate proof how many requests you are getting.

Quality Representation.
You are represented on a website that is dedicated to designing, building and promoting quality & caring kennels. You can reach your kind of customer - the kind you want to care for.
"BRILLIANT!!! Definitely the best website for showcasing your kennels – by a mile."  
Advertising Fees

Start advertising NOW...
You can either pay annually or monthly:
Monthly Payments
SPECIAL OFFER
includes Money Back Guarantee
Normally £33/ €33/ $33 monthly - NOW JUST £29/ €29/ $29!
Cancel at any time - you have complete control via PayPal!

Annual Fee (Single Payment)
£365 UK | €365 Europe | US$365 USA | CA$365 Canada
Annual payment can be made by PayPal or bank transfers in UK pound sterling. You can also pay by cheque but please allow 7 days for postal delivery and cheque clearance.
Get started now: Log in to create an invoice and make payment If you don't have an account yet, please Register Here
Has your previous subscription lapsed?
Don't worry, we keep all your photos, videos and descriptions safe for you. When you need to start advertising again, they will be made immediately available.
Do you have any questions?
If so please just contact Kay

Next:
What You Get - Comparison Chart...