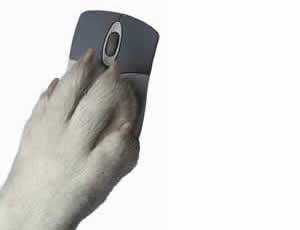 Terms of Use for BoardingKennels.org
In order to provide the best service to dog owners, boarding kennels, advertising businesses and all visitors, and to protect the integrity of this website, we reserve the right to change these terms at any time without notice.
All Users & Account Holders
As a user of the site it is your responsibility to ensure compliance with these terms at all times.
Dog welfare and the treatment of dog owners and businesses is paramount. We will not tolerate misleading information, fraudulent claims or unfair trading and reserve the right to encourage such incidents be reported to the proper authorities, and disable or close your Account.
Account Holders & Advertisers
The BoardingKennels.org website (hereafter referred to as the 'Website') is owned and operated by Kennel and Cattery Design (hereafter referred to as 'We' or 'Us').
Users of this website, account holders and advertisers are hereafter referred to as 'You', 'Your', 'Account Holder', 'Advertiser' or 'Visitor'.
Our Commitment
We may from time to time waive, alter, add to or amend any of these terms and conditions without notice.
We do not warrant the number of visitors. No representations as to quantity or quality of Visitors will give rise to any claims whatsoever.
We reserve the right to remove any Account Holder or Advertiser, and will give notice in writing (email) stating the reasons for removal.
While We try to ensure that all the information provided as part of this website is correct at the time of inclusion for its content, accuracy, and valididity, it cannot guarantee its completeness.
We shall accept no liability for the accuracy due to reliance placed on others for the provision of the information contained within.
It shall be Your own responsibility to ensure that any services or information available through this website meet Your specific requirements.
We cannot be held responsible for any losses sustained by the use of this website inclusive of any losses such as fees, profit, data, goodwill and consequential.
From time to time, this Website may also include links to other websites. These links are provided for Your convenience to provide further information. They do not signify that we endorse the website(s) and we have no responsibility for the content of any linked website(s).

We reserve the right in unconditional discretion to reject or remove any Account Holder or Advertiser if we feel that false or untrue information has been provided, or substantiated.

Your Conduct
Advertisers shall not, and shall not allow any third party to, fraudulent use the website, generate fraudulent or otherwise invalid impressions of or fraudulent or otherwise invalid clicks on advertisements, including but not limited to using robots or other automated query tools and/or computer generated search requests.
The information supplied to this website (in any media) must be true, accurate and provide a realistic view of the entire business premises and operation.
The Advertiser must have and operate a licensed boarding kennels business (in licensed countries), be resident at the business address (or have a resident manager), show a full postal address (PO Boxes and blank addresses are not acceptable), and give full contact details including a landline telephone number.

Advertising Rate & Payment Terms
The rate shown for advertising shall be the total price. Unless otherwise agreed in writing all payment rates will be paid in the currency stated for the country of advertising.
Advertising Subscriptions run for a full year and no credit or refund will be given for cancellations during the year.
Where the Advertiser may be acting directly or indirectly for a third party as an advertising agent or media buyer, or in some other representative capacity, the person placing the advert shall have been deemed to have the necessary authorisation to place the advert and will be subject to the standard terms and conditions.
Placement
The Advertiser acknowledges that Kennel & Cattery Design does not and cannot guarantee the placement or positioning of their business, website, social media links and advertising in preference to other advertisers either on this Website or any other.
Liability & Indemnity
Whilst Kennel & Cattery Design has made every attempt to ensure the accuracy of all information supplied, it does not accept any responsibility for the content of advertising material provided by Account Holders and Advertisers.
Due to the nature of the Internet, no warranty or guarantee is given of uninterrupted or error-free running or that the Webite will be available at all times.
Any material supplied by the Advertiser is deemed to be true and accurate to the best of their knowledge, including material that contains the name or pictorial representation of any person or animal and/or any part of any person or animal, the Advertiser has obtained the authority of such person to for use on this Website.
Our Guarantee
We guarantee you will make your advertising fee back within the year or get a full refund*
Most of our customers make this back in the first week or month AND every week afterwards!
*Conditions of the guarantee:
You must upload all standard photos for your tour (e.g. location, staff, sleep, run, exercise etc).
You must complete all the text description areas.
(There is no point in paying to add photos and descriptions, or us sending customers to you, if you don't show them anything!)
You must ask customers how they found you and record this.
(If you don't ask, how will you know what's working the best for your business?).
If customers' response is they found you via "your website" you will need to check this is yours and not ours. There is so much information about your kennels (and it is presented as its own website) most customers assume OUR website is YOUR website.
You must meet our Terms of Use shown on this page, including being a boarding kennels business, providing a real address etc.
Disclaimer of Liability
Please read these terms carefully. Your use of this website is subject to these terms shown above and by using the website you show your agreement to such terms.
If you do not accept our terms, please do not use the website.