1 to 6 of 6 Customer Testimonials
---
25th Jun 2013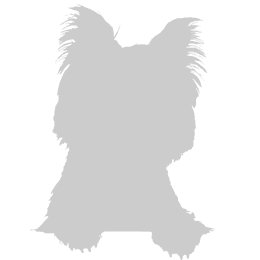 6 months with Maureen - the best home for our dogs!
Our story is long but I `ll try to tell it shortly... We moved to Australia from Russia and had no chance to take our two south-african mastiffs with us directly because Russia is not in the list of rabbies-free countries determined by Australia. We had to leave our dear boys who never stayed without us in any other country for 6(!!!) months alone. And only after that they could arrive to Australia where they had to spend one more month in quarantine. We made a real research about all European kennels and compared conditions and prices in UK, Netherlands, Germany, Cyprus, Czech Rep, Finland..But you will never be sure where your dog will really feel good and what people will deal with her. When I saw Maureen`s website and read what she said about her dogs and her story, I have trusted her. Don`t know why..We spoke in letters for couple of months and in October 2012 we arrived to Hutworth Burn kennel by car together with our dear boys Rob and Sly. Maureen is an extraordinary person -the highest level of professionality in working with dogs in combination with real love to animals, to dogs. She knows them very well and gives them all her time, conditions in the kennel are perfect - the best I have ever seen and could imagine. Thank you for that, Darren, who did many improvements with his own hands. So, our boys spent with Maureen and Darren almost 6 full months(Oct 2012 - April 2013)and were loved by them as their own dogs. Rob and Sly falled in love with Maureen and Darren also. When we visited them(twice per this period) we saw how safe and comfortable our dogs stay is. Maureen keeps an eye on everything - health, appetitus, mood, temper. She wrote us about the boys regularly and sent pictures. When we had to make vet tests and vaccinations - she organised and controled everything. I can tell much more about Maureen and her kennel but the main thing is: If you want to be sure that your pet will in very reliable and loving hands - go to Maureen. If you love your pet and wish the best place for his temporary stay - call Maureen. If you have complicated situation and have to leave your pet for a long or short period - ask Maureen. You will never sorry about this decision - she is the best in UK and her kennel is the most comfortable and modern. I am ready to recommend Hurwoth Burn kennel to every person who really cares about safe stay for your dog or cat. Maureen and Darren became our dearest friends after this experience. Thank you very much, Maureen!!! Thanks to you Rob and Sly now together with us in Australia!(released from quarantine in AU in June 2013)

Sincerely yours, Elena and Alexander

Russia - Australia, June 2013



by Elena Shchepina, SA
---
16th Apr 2012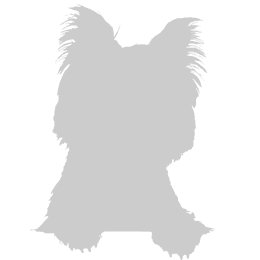 Buddy's first holiday
Buddy, our 7 month Cockerpoo puppy recently enjoyed his first holiday at Hurworth Burn 'Rooms'.

Apprehensive at leaving him for two weeks, we were soon reassured by Maureen the owner, that he would be 'in good hands'. Maureen was very professional and knowledgeable with regard to overall care and dog behavioural techniques.

Buddy appears to have learnt some manners during his stay and we will continue the training methods advised by Maureen.

We have every confidence in the care that Buddy received and he will return in the near future for a second holiday.

Many thanks

Denise, Adam and Buddy.



by Adam Spurr, Durham
---
2nd Apr 2012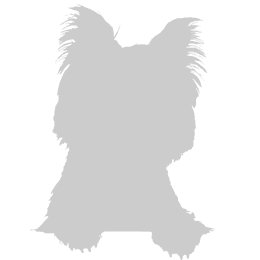 Monty
Monty, our 14 year old arthritic black Labrador, seems to love going to Hurworth Burn Kennels. He likes the heated room, the comfortable bed and soothing sounds of the radio.
He is pleased to see Maureen on each visit and the two of them chat together and each makes fuss of the other.
Although Monty is not very agile he finds it easy to get outside for exercise and appreciates the ramp up to his accommodation. He comes home relaxed and rejuvenated.
We feel very confident leaving him at Hurworth Burn knowing he is in good caring hands.




by Richard Waldmeyer, North East
---
8th Feb 2012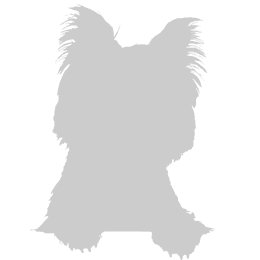 A visit to friends
Maureen loves dogs! and our goldern retriever is always welcomed like a long lost friend and turn she is delighted to go there. The accomodation is excellent, providing real comfort and warmth in the coldest of weather. But most importantly the staff have time for our dog recognising the importance of games, walks and a loving stroke.

Thank you to all of you, we really appreciate having such a marvellous kennels on our doorstep.

Judy



by Judy Thomas, Co Durham
---
3rd Feb 2012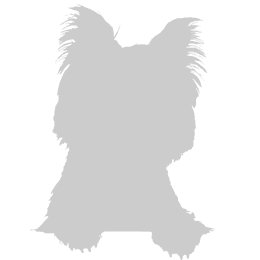 Doggie luxury
Our LaChan bitch Lola loves to go and relax in the luxury of the premier rooms. We were reluctant to leave her as a puppy and only found Hurwoth Burn after a long search. Highly recommended for all types of dog.



by John Billany, County Durham
---
26th Mar 2011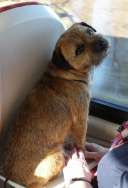 Home From Home for 'Twiggy' ......
I had brought my Border Terrier 'Twiggy' down from the top of Scotland, by sea, road & rail to be covered by a stud-dog in N.Yorkshire. Twiggy behaved impeccably,despite her tiring journey (almost 24 hours)& the new sounds & sights she encountered, not to mention the intimate attention of a strange male admirer. She had never been in boarding kennels before, & I was reluctant to leave her. However, what she & I both needed now was a good meal & a good night's rest before we made the ardous return journey back home the following day. Maureen Wombwell & I have been friends for a while & I knew how much this venture of Boarding Kennels meant to her, but even I was surprised at the care & time she spends with every dog she has in her care. She treats all her charges as if they were her own & in her own words.... "treats all dogs as champions". My little Twiggy was greeted,treated & cuddled until she settled in her personalised 'room & run' for the night. Maureen afforded me the luxury of relaxing, knowing that my little girl was in the best of hands. Dogs & their welfare are in Maureen's blood, & I could not commend her new boarding kennels too highly. The time & care she puts in ensures that everybody's pet has the opportunity to enjoy a relaxed & stress-free stay. Thanks Maureen. ( By the way Twiggy is in Pup... )

by Clive Temple, Orkney Islands
---