| | 2020 | 2019 | 2018 |
| --- | --- | --- | --- |
| Views: | 6102 | 1710 | 3449 |
| Website: | 1279 | 418 | 484 |
Welcome to Tarbay Centre

Tarbay Lane, Oakley Green , Windsor , Berkshire SL4 4QG
About Us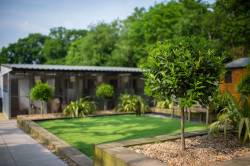 Tarbay Boarding Kennels
Kennels, Grooming Parlour, Puppy Classes and Dog Training ALL onsite.

A Country Retreat for Dogs situated in acres of a beautiful Windsor private estate.
Dogs are walked four times a day in large grassy paddocks.
All dogs are exercised in the safety of our fenced fields and woodland dog walks and this gives them time to enjoy the freedom of the countryside away from their covered runs.
All of our staff are extremely experienced and dedicated to the well being of your pet.
We offer a caring and friendly environment.
The Tarbay Centre is used and accredited by the local and regional RSPCA and vets recommend us.
We are Members of Dog Groomers Association, COAPE & CAPBT (dog training), Pet Care Trust and British Kennel and Cattery Association.
New clients can come between Oct and May for a free day crèche day boarding trial to meet the team FREE OF CHARGE.

Services include:

• Pet pick up and drop off Taxi service
• Day boarding crèche at £15 per day
• Specialist grooming
• Qualified dog behaviorist and puppy classes

Opening Hours & Visiting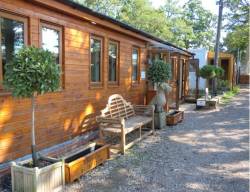 Opening Hours
Monday - Friday
7 am -12 Noon & 3 pm - 7 pm
Saturday 9 am - 12 Noon only
Sunday 10 am -12 Noon ONLY
We are closed at all other times, all Bank Holidays or stated dates in our Terms & Conditions or on the website www.tarbaycentre.com.

Staff & Knowledge
We have 10 full-time staff working in our kennels.
Our staff ratio is:
1 Staff : 3 Kennels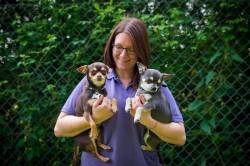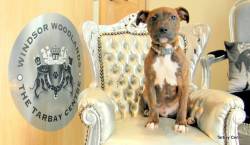 About our staff, knowledge and experience:
Elisabeth and Mark bought the Tarbay Centre in November 2009 and have made significant improvements to both the kennels and cattery.
Elisabeth's god parents have owned a kennels and cattery of 40 years in Yorkshire - Deepdale Lodge.
The RSPCA visit the kennels everyday to pamper and cuddle the animals in their care.
Chloe Phillips, Kennel Manager, has been with the team for 7 years.
The Kennels are inspected, approved and licensed by Royal Borough of Windsor and Maidenhead.
Brony the groomer is on hand to help pamper and preen and if you would like your treasured dog to have a wash, clip, trim or full groom then please just let us know.
Puppy Training Classes, Dog training and Behavior support.
Our Kennels
We have
30 Kennels

with Attached runs:

Covered runs:

They were built in 2015 and are licensed for anything up to 45 dogs (maximum).


We're proudto say we have a maximum of 20 kennels in any one building.
(The ideal is a maximum of 20 kennels in a building, as the less dogs, the calmer & quieter it is)




We're proud to say we have a maximum of 10 kennels in any section of any building.
(The ideal is a maximum of 10 kennels per section)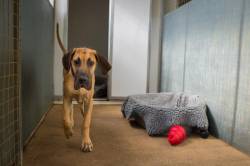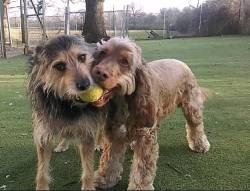 All NEW kennels replaced in 2015 as part of a £300K site development. We have a variety of Kennel sizes include ones large enough to take a family of four to various sizes to meet all needs.
Each kennel indoor area is heated and well lit.
The bedroom area has a flap to the dogs individual outdoor covered run where you dog can enjoy views of the stunning Windsor woodland setting.
About our Kennels
Each kennel has an indoor and outdoor run.
The indoor bed areas are heated in winter and cooled in the summer.
We play either 'Heart' or Magic' radio to them all day.
The adjoining individual external runs are spacious and gives them the option of keeping an eye on what is going on in the courtyard areas or retreat to the privacy of their own room.
The runs are covered which ensures they stay dry in the winter even on the wettest of days and cool in the summer.
Each extercise area is either sand or Astro Turf - supplied by the same company as Battersea London and Windsor.
Unlike many kennels we ensure that every day every dog is exercised a minimum of FOUR times a day in the grassy paddocks which overlook Windsor Forrest.
We feel this gives them time to sniff, scratch, stroll and sunbathe, others of course 'charge around' with the various exercise balls, toys and tyres.
We will warn you that this can mean your treasured hound may be a little muddy on collection, but we feel, what's a little dirt compared to a fun filled frolic.
Bryony the groomer can help wit ha bit of a tidy up if required.

Dog Exercise & Play:
Dogs get out of their Kennels for exercise:

We're proud to say dogs DO get out of their kennels here.
We know how important it is (mentally and physically) for dogs to play, sniff, run around and stretch their legs.
In other words, for dogs to be dogs!


About dog exercise with our Boarding Kennels: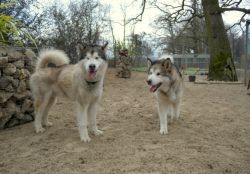 Unlike many kennels we ensure that every day every dog is exercised and has one to one play time with the team a minimum of four times a day in the exercise paddocks which overlook Windsor Forrest.
We feel this gives them time to sniff, scratch, stroll and sunbathe , others of course 'charge around' with the various exercise balls, toys and tyres. We will warn you that this can mean your treasured hound may be a little muddy on collection, but we feel, what's a little dirt compared to a fun filled frolic - but for a further £15 we can wash and groom prior to collection.
Unlike many kennels we have four large paddocks to exercise the dogs which means they have a lot longer time to play and be stimulated. Our evening shift starts at 4pm until 9pm and thier explict role is to play, cuddle and chat to the dogs.

Dog Walks/Exercise/Playtime with Staff:
Dogs exercised by staff:
90 minutes

of walks/exercise with staff provided daily

We're proud to say we offer walks/ exercise/ playtime WITH staff.
We know how important it is for dogs to have our company one-to-one.
It's much more fun!


About dog walks/playtime with staff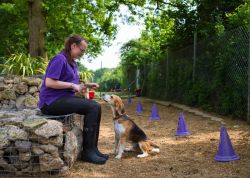 Tarbay Centre is in the heart of Windsor forest which provides a safe, quite and peaceful haven to exercise the dogs (well perhaps the occasional plane overhead). The nearest busy road is over .8 of a mile away as we are securely tucked down Tarbay Lane. The team walk the dogs either individually or two at a time, we will ask you if you would like your dog exercised in isolation or with a paddock doggie buddy.
We don't let the animals off the lead once they are out of our secure private area, just in case they spot and give chase to one of the many deer which roam the grounds. T
Tarbay Centre nestles in four and half acres of privately owned land, it even includes its own private wood and dell all for your dog to enjoy during is stay at our country retreat.
Dog Care
Welfare & Settling In
| | |
| --- | --- |
| Comfort items from home allowed: | DAP Therapy used: |
| We're proud to say we DO allow & encourage comfort items for dogs. We understand how important it is to help your dog relax and feel settled quickly, more at home with us. This is such an easy way to comfort your dog. After all, we all love our home comforts don't we?! | We're proud to say we DO offer D.A.P therapy here to calm and reassure dogs. We believe in doing as much as possible to help your dogs have a happy stay with us, especially when such great, positive benefits to dog welfare can be provided so easily and simply. |
Our policy on comfort items: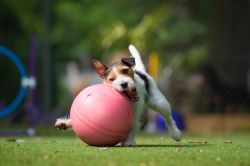 Please bring a small reminder of home for their first stay.
We wash the bedding daily so no need to bring the bedding and we have all sorts of toys, balls, jumps, hoops for play time.

Each guest has their own heated bedroom with a raised bed complete with fleecy vet bed. This leads to their individual run where we have a further raised bed to ensure they have plenty of space to rest or play. In addition the large exercise paddocks is where each can charge about or just potter and play to suit the day and mood.

We provide food, beds, bedding, play things, balls, leads and bowls.
When checking in for the first time we will just ensure we are fully appraised of your treasured pets medical history, anything you would like us to keep an eye on, daily routines and any training you would like us to keep up with on your behalf.

Everyday each team member completes a checklist of feeding, welfare and general notes which are logged on their individual registration forms so we can keep a little eye on anything.

We can administer most medical requirements without additional charge.

---
Diet
Will you feed the same diet as at home:

We're proud to say we DO offer to feed your dog the same diet as at home.
We understand how important it is to help your dog settle in quickly and easily without any digestive problems that would be caused with a change of diet.

Will you feed special/prescription diets:

Will feed natural/organic diets:
---
Caring for Dogs
Care of Easy-going & Steady Dogs
The Tarbay team is very experienced and we have a higher ratio of staff to pets then most kennels to ensure personal attention. If there are elements which you would like us to undertake as part of your home routine then please just let us know.

Why not book your treasured pet in for some boot camp training so when you return you will have accelerated training in hand.
---
Care of Active Dogs
---
Care of Daycare/creche Dogs
Doggie day crèche.
Open from 7am until 7pm and designed to offer those of you who work from home a service which enables you pet to have a full fun packed day and you peace of mind should your meetings over run or traffic delays.
If you are not sure boarding is for you try our Complementary Day Boarding FREE TRIAL which will give us an opportunity to access how your pet managed, give time for your pet to adjust and you confidence when you next go away of have a little family emergency that you have us as backup.
---
Dogs with Special Needs
Separate, quiet section available:
About our care of special needs dogs: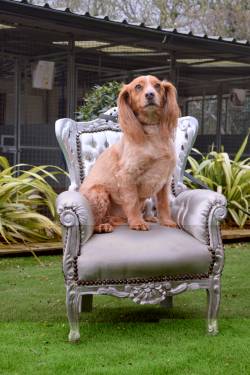 We are well practised as we support the RSPCA. The is at the Tarbay Centre a specialist dog behaviourist who we work in partnership with who can develop your dogs traits and habits even while you are away – and very reasonability priced too.
Age considerations:
| | |
| --- | --- |
| Puppies | |
| Senior Dogs | |
| Elderly Dogs | |

We care for dogs with:
| | | | | |
| --- | --- | --- | --- | --- |
| Allergies/ Allergenic | | | Digestive Problems | |
| Arthritis/ Arthritic | | | Disabilities | |
| Blindness | | | Heart Disease | |
| Convulsions/ Seizures/ Epilepsy | | | Kidney Disease | |
| Deafness | | | Nervous/ Sensitive/ Separation anxiety | |
| Diabetes/Diabetic | | | Skin Problems | |
Services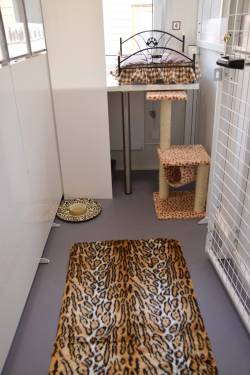 Training
Dog training, behaviour and puppy classes are all available with Jessica.
Please call for more information.
Cattery
The Tarbay Centre is licensed for 40 pussy cats.
Each enjoys an individual area bed and feeding area which includes a heated pad to keep them toasty warm in the winter months and an outdoor area to play, lay, laze, watch, preen and purr their way through the day.
We have a full grooming parlour and can accommodate any cut or request from a freshen up and trim to a full groom service.
Pet Taxi
We offer a FREE pet pick up and taxi service for guests who are staying with us for more than 5 nights or more and based within a 3 mile radius and any location outside of this area we offer affordable charges.
We also offer this service for our grooming guests.
The Tarbay Shop
At The Tarbay Centre we stock all of Arden Grange premium dog foods.
We can cater for all ages and sizes of dogs and cats.
All of guests are Arden Grange unless alternative arrangments have been made prior to their stay.

| Services for Dogs: | Other Services: |
| --- | --- |
| Collect & Return, or Dog Chauffeur Service | Pet Supplies |
| Grooming Service (professional option, full bath & cut) | Cattery (Cat Boarding) |
| Hydrotherapy | Small Animals Boarding |
| Webcam Service | Stables |
| Send updates while you're away | |
Fees
Fees are per dog, per day (includes any tax)
25.50 for a Small Dog
25.50 for a Medium Dog
25.50 for a Large Dog
25.50 for a Giant Dog
Further Information
£15.00 Doggie Day Care from 7am until 7pm
If your pet is staying with us and would like a groom, wash or trim on thier last day of stay then please just ask for Molly our professional groomer to make an appointment. As a guest with us you will qualify for a discount.
WINTER RATES
£23.00 Winter promotion Jan - March
Our Rates include all Tax, food, extra Vet insurance and oddles of cuddles and attention
Map, Directions, and Driving Distance & Time
Tarbay Centre Boarding Kennels,
Tarbay Lane, Oakley Green , Windsor , Berkshire SL4 4QG
Directions
The advantage of our location is a rural setting down a long leafy (often bumpy) private lane away from busy roads however it does mean we are a little tricky to find. Once you pass the Green Oak (very nice restaurant) on your left we are the next turning which is Tarbay Lane and if you travel to the very end of Tarbay Lane (Approx .8 Mile) you will see our signs and wooden gates. Come through the gates and to the top and reception is on the left had side.
Post code reference SL4 4QG