| | 2020 | 2019 | 2018 |
| --- | --- | --- | --- |
| Views: | 2711 | 1151 | 1724 |
| Website: | 857 | 186 | 258 |
Welcome to Epic Blue Acres

2011 Balmer Road, Ransomville, New York 14131
About Us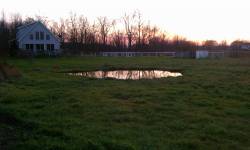 Epic Blue Acres Boarding & Rescue is located on 35 acres with a peaceful country atmosphere.
Cage free Boarding in a TRUE Home Environment !
We are an alternative Dog & Cat Boarding option.
Our unique boarding facility is every dog and cats dream vacation spot. We are free of any "kennel runs" or cages.
Your pet(s) will be living with us, right in our home.
We understand that leaving your pet when you go away can be stressful for both you and your pet. So we decided to make it as stress free as possible.
For this reason we only allow 1-3 families pet(s) to stay with us at a time. We board any day of the year for any length of time.
We also alter our daily routine to match your pet's routine so things will be the same as if they were at home.
Your dogs will have access to on road strolls as well as off road trails through the fields and woods.
For off-leash enjoyment Epic Blue Acres boasts over 12,000 square feet of fenced in, double gated play areas as well as an acre of invisible fencing.
Finally you have found a place where your pet can play & relax without the stress of being in a crowded, caged environment.

Opening Hours & Visiting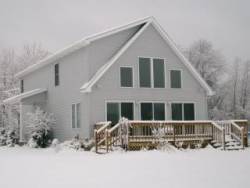 Mon:- 9am -1pm & 4pm-8pm
Tues:- 9am- 1pm & 4pm - 8pm
Wed:- Closed to Public
Thurs:- 9am - 1pm & 4pm - 8pm
Fri:- 9am -1pm & 4pm - 9pm
Sat:- 10am - 5pm
Sun:- 1pm - 7pm
Above are our "Buisness hours" we are here 24 hours a day caring for our vacationers.
All Visits are by appointment only

Staff & Knowledge
We have 2 full-time staff working in our kennels.
Our staff ratio is:
1 Staff : 4 Rooms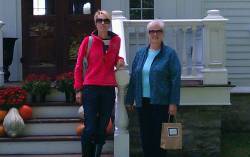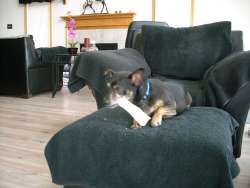 About our staff, knowledge and experience:
No need to leave your baby with "strangers" - we are family operated.
Over 40 years of combined pet care experience,
Vet Tech on site,
Round the clock supervision,
Members of American Boarding Kennel Association/Pet Care Service Association,
AKC approved rescue,
Member of HomeAgain Pet Rescuers,
Members of the Chamber of Commerce Tonawandas
Our Rooms
We have
8 Rooms

with Attached runs:

Covered runs:

They were built in 2007 and are licensed for anything up to 15 dogs (maximum).


We're proudto say we have a maximum of 8 kennels in any one building.
(The ideal is a maximum of 20 kennels in a building, as the less dogs, the calmer & quieter it is)




We're proud to say we have a maximum of 10 kennels in any section of any building.
(The ideal is a maximum of 10 kennels per section)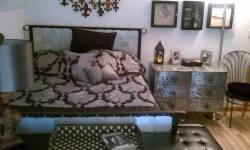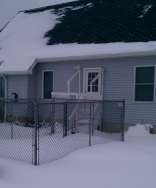 We do not have traditional "kennels" your pets stay right in our 2,000 sq ft home.
Plus we are located on 35 acres in the country - complete with horses to watch .
About our Rooms
Our vacationers have access to our Great room, Bedroom , Den , Family room, Play room & loft (for meows only)

Dog Exercise & Play:
Dogs get out of their Rooms for exercise:

We're proud to say dogs DO get out of their kennels here.
We know how important it is (mentally and physically) for dogs to play, sniff, run around and stretch their legs.
In other words, for dogs to be dogs!


About dog exercise with our Home Boarding: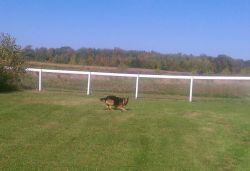 * Outdoor Fenced in areas: 4 1/2 ft tall: 12,000+ sq ft (double gated) 6 ft tall: 200 sq ft (for the jumpers) -OR- * Invisible Fence: 1 acre
We can play any number of games due to the fact the dogs can play "free" of leash.
Large and small pools are available (in the warm months).
All dogs are monitored with pool use, we have different size pools for small to larger dogs.

Dog Walks/Exercise/Playtime with Staff:
Dogs exercised by staff:
45 minutes

of walks/exercise with staff provided daily

We're proud to say we offer walks/ exercise/ playtime WITH staff.
We know how important it is for dogs to have our company one-to-one.
It's much more fun!


About dog walks/playtime with staff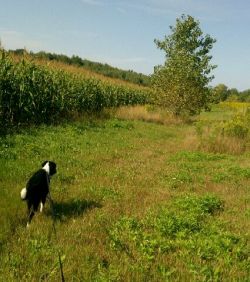 We offer walks tailored to your pets needs.
Our normal guests can choose a walk down the drive or have an off road adventure through the woods and feilds on our nature trail.
For our very active guests we offer a daily jog.
For or older dogs or those with leg issues we offer multipule short walks throughout the day.
Dog Care
Welfare & Settling In
| | |
| --- | --- |
| Comfort items from home allowed: | DAP Therapy used: |
| We're proud to say we DO allow & encourage comfort items for dogs. We understand how important it is to help your dog relax and feel settled quickly, more at home with us. This is such an easy way to comfort your dog. After all, we all love our home comforts don't we?! | We're proud to say we DO offer D.A.P therapy here to calm and reassure dogs. We believe in doing as much as possible to help your dogs have a happy stay with us, especially when such great, positive benefits to dog welfare can be provided so easily and simply. |
Our policy on comfort items: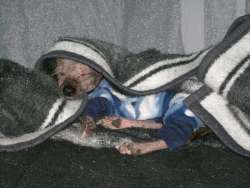 We want your pet to be as comfortable with us as they are at home.
We have tons of toys, blankets, beds and more; but sometimes their own "stuff" makes them feel more at home in a new environment.
We encourage people to bring and article of their clothing to keep with the pets so they have familiar smells.
You can bring what ever you want your pet to have while he/she is away from home. This might include toys, dog bed, blanket,an artical of your clothing (for familiar smells) or anything else you can think of.
We're here to help you and your pets enjoy the vacation. ** Summer 2011 we will be offering day boarding with extended hours on the weekend for those families that are just taking a day trip **

---
Diet
Will you feed the same diet as at home:

We're proud to say we DO offer to feed your dog the same diet as at home.
We understand how important it is to help your dog settle in quickly and easily without any digestive problems that would be caused with a change of diet.

Will you feed special/prescription diets:

Will feed natural/organic diets:
---
Caring for Dogs
Care of Easy-going & Steady Dogs
Our laid back vacationers can do what they normally do at home -we have every owner fill out a routine for there pets stay and we follow that for the pets stay.
We do add a few extra twists -like walks through the country, time watching the horses, swimming (if owners wish) and lots of play time in the yard on nice days; just to name a few.
---
Care of Active Dogs
For the active dogs in our life, we offer full run of our 12,000 square foot paw park (with supervision of course).
We can play ball or chase or splash in the pools (wading pools 3 inches -> nothing deeper than 4 ft).
We also have many trails through the woods, fields and corn crops.
We take the dogs on leashed walks everyday in nice weather.Even when the weather is freezing cold, on those great Buffalo winter days - for the extreamly active dog- we have an indoor treadmill.
---
Care of Daycare/creche Dogs
We do offer boarding for just a day, but not on a daily basis.
Your pet(s) will enjoy all the usual activities and fun of our regular boarding, just without the sleep over :)
---
Dogs with Special Needs
Separate, quiet section available:
About our care of special needs dogs: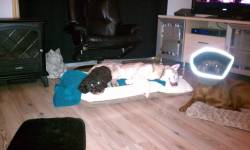 If your pet has special needs please notify us at the time you are requesting a reservation.
We want to make sure we will be able to accomidate his/her needs to the fullest during their stay.
Whatever your pets needs are we can probly work things out. With all of our years in rescue there is not much we haven't cared for.
Don't worry if your pet has allergies -we do not clean with harsh chemicals and all of our treats are of the highest quality.
We have special snacks for dogs with different types of food allergies (ie: wheat,soy,grain,chicken,etc)
Age considerations:
| | |
| --- | --- |
| Puppies | |
| Senior Dogs | |
| Elderly Dogs | |

We care for dogs with:
| | | | | |
| --- | --- | --- | --- | --- |
| Allergies/ Allergenic | | | Digestive Problems | |
| Arthritis/ Arthritic | | | Disabilities | |
| Blindness | | | Heart Disease | |
| Convulsions/ Seizures/ Epilepsy | | | Kidney Disease | |
| Deafness | | | Nervous/ Sensitive/ Separation anxiety | |
| Diabetes/Diabetic | | | Skin Problems | |
Services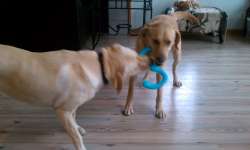 We board dogs and cats of any breed, age and sex.
All pets must be altered unless they are under 8 months of age.
If your pet is uncomfortable being around other animals we can keep them seperate.
If you dog likes to play with other dogs we can have them play with other boarders (temperment tested) or one of our resident dogs that best fits their play type/style.
We offer pick up and drop of to and from your home.
We are also open on all holidays to drop off or pick up your pet(s).
We can administer medications or do extra feedings at no extra charge.
Pretty much you tell us your pets daily routine and we can mimic it here.
** Offering Special weekend Summer hours 8am -9:30am and 5pm - 8pm on Saturay & Sunday**
DayCare & Light Grooming is also available

| Services for Dogs: | Other Services: |
| --- | --- |
| Collect & Return, or Dog Chauffeur Service | Pet Supplies |
| Grooming Service (professional option, full bath & cut) | Cattery (Cat Boarding) |
| Hydrotherapy | Small Animals Boarding |
| Webcam Service | Stables |
| Send updates while you're away | |
12 Guests
Guests Gallery
---

7th Feb 2011




Winter Frisbee 2011

Even with all the snow lately our guests are still ready for a good time. Our new favorite game this February is Winter Frisbee & with these dogs we think it could become an Olympic Event !

---

7th Feb 2011




Winter Frisbee 2011

Even with all the snow lately our guests are still ready for a good time. Our new favorite game this February is Winter Frisbee & with these dogs we think it could become an Olympic Event !

---

3rd Sep 2010




TOO HOT TO PLAY OUTSIDE

With the highest temp in our area this year some days were far to warm to play outdoors. On those day we turned the living room into our play yard!

---
3 Videos
Video Gallery
22nd Nov 2012:

2 News Articles
Latest News
3 Customer Testimonials
Customer Testimonials
Some of the things our customers love us for...
8th Feb 2010

by Robert M Sciolino, New York



Mika's Stay At Epic Blue Acres

I have a 7 year old male siberian husky. His name is MIKA. I first heard about mika and Epic Blue Acres from my oldest son. I have always loved Huskies and everything about them. When I met Jen and Shirly the owners of Epic Blue Acres I felt very comfortable with there knowledge and expertise and friendliness toward me. I adopted Mika in August of 2008. Since then I have taken Mika back to visit and board there many times. The owners are always improving there home inside and out. Yes it is there home, that they share. And they make you feel right at home.You see it is not just a kennel. It is a place where you can feel very comfortable knowing the dogs are in great hands. I would not want it any other way. They have a large outdoor fenced in play area . Mika and I both love it. Mika can run around and I can watch him and know that he is safe. They also have 2 large rooms in their basement. With EPIC BLUE ACRES what you see is what you get. And all this at no extra charge. Jen is a vet assistant at a local animal hospital and I take Mika there. I trust Jen and Shirly very much. They have taught me a lot about Huskies and other dogs. Epic blue acres is a top notch kennel. And I will continue to board Mika there because he loves it and so do I.

---

5th Feb 2010

by Alec Deull, Unknown



Simply The Best!

My dogs are lucky enough to stay at Epic Blue Acres frequently. Epic Blue Acres is the only dog care facility that I have ever found that will care for my pets in a very comfortable, clean family home. Their care for the animals is extremely detail-oriented, loving, and patient. Their desire to replicate the dogs' daily routine, preferences, and necessary limits is unparalleled. I have seldom encountered such flexibility and true compassion among professional animal caregivers. Again and again, Epic Blue Acres has gone above and beyond the call of duty to ensure the safety, comfort, and happiness of my pets. Communication with me is prompt and excellent, and fees are certainly reasonable. I travel better when I know that my dogs are asleep on the couch with human arms around them at Epic Blue Acres and not caged in a traditional kennel wanting for attention. My dogs become exuberant upon our arrival at Epic Blue Acres, and they treat the owners of Epic Blue Acres as loved family members. My dogs return home happy, relaxed, tired, and ready for me to leave town again so that they can go back to Epic Blue Acres.

---

2nd Feb 2010

by Libby Morsheimer, New York



Kahlua's Stay(s) At Epic Blue Acres

My 9 year old Siberian Husky has stayed at Epic Blue for approx 3-4 times now over the last two years while I have traveled anywhere from an overnight to at least 4 days. The kennel (I would not even call it a kennel) owners are very knowledgeable about dogs/cats in general and were *very flexible* with drop off and pick up times. I frequently called to check in on my dog and someone was either always there to answer or called me back shortly thereafter. "Kahlua" lived in their home with them and they allowed her to sleep close by to one of the owners as Kahlua is used to being in a bedroom at night. It was comforting for me to know my dog was in a home setting with beds, toys and human companionship. She has never come back from Epic Blue anxious or withdrawn. The last time she was there, she had a great time playing with another husky. Another time she played with a Golden Retriever. She makes new friends every time she goes and does not always want to seem to leave! At times she was there, she was eating special food and was on meds. All her needs were accomodated. Though I miss her when I need to be away, I have no hesitation whatsoever in bringing her back to Epic Blue Acres. The "kennel" continues make more and more enhancements to provide a spacious and comfortable place to board dogs.

---
Fees
Fees are per dog, per day (includes any tax)
$30.00 for a Small Dog
$30.00 for a Medium Dog
$30.00 for a Large Dog
$0.00 for a Giant Dog
Further Information
Fees above are for the first dog, per day - additional dogs are only $24.00 per day
Cats:- $15 per day with additional cats being $10 per day.
Our fees go by Calender day - 10% discount for month or longer stays.
Map, Directions, and Driving Distance & Time
Epic Blue Acres Boarding Kennels,
2011 Balmer Road, Ransomville, New York 14131
Directions
No Map & Satellite Picture yet
Contact
Bookings, Queries & Appointments
Jennifer will be happy to discuss your queries about Epic Blue Acres Home Boarding including bookings, availability, and making an appointment to visit.

Visit our Facebook page

Visit our website:

www.epicblueacres.com

Phone Epic Blue Acres
on (716) 791-3367

Please tell us you found us on BoardingKennels.org