About Us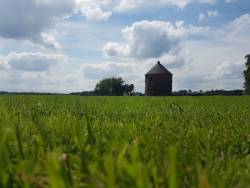 Welcome to Wonder Woofers!

Hi, we are Meg and Tucker and here at Wonder Woofers we provide the ultimate luxury and home away from home for your four-legged friend to enjoy their very own holiday or day care while you are away. With ultimate creature comforts your pampered pooch will benefit from all the perks of being in a homely environment in one of our three luxury lodges. No concrete kennels, damp or cold floors, just pure bliss with canine couches, central heating and comfy bedding!
With a tailored routine that suits your dog they will spend their days enjoying multiple play dates in our secure play pen interacting and socialising with their fellow holiday makers, finding the odd ball or rag rope to play with as they go! They will also enjoy walks around our farm and get to experience all the intriguing sights and sounds that come along with it. If your pup would rather have one to one play sessions with ourselves and no other dogs, this is fine too, we treat all our guests as individuals and understand the need to maintain their routine.

Wonder Woofers was created out of our love for dogs and knowing the feeling of dread that comes with leaving your dog when going on holiday. We understand how important it is to find a place where you know that your dog will not only be exceptionally well cared for but also that they will have a wonderful time!


Opening Hours & Visiting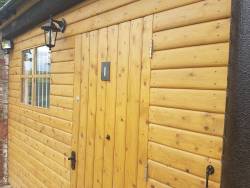 8am-6pm Monday - Saturday
Sunday Closed for drop offs and collections. Close to visitors unless appointment is made.
All visits by appointment only.
Contactable 24 hours a day 7 days a week for current clients.

Staff & Knowledge
We have 2 full-time staff working in our kennels.
Our staff ratio is:
1 Staff : 2 Kennels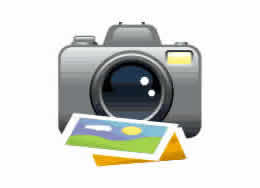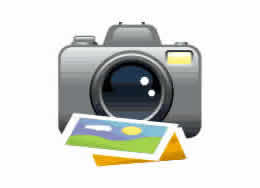 About our staff, knowledge and experience:
Meg and Tucker
We are a husband and wife duo who are passionate about dogs! I am more involved in the care side and I enjoy spending time with our own dogs and our clients dogs. I am soley in charge of the running of the kennels, the day to day routine and our wonderful clients! Tucker has focussed on training dogs from general obedience, puppy training, gundogs, stock training and sheep dogs. We are fully council licensed and believe we provide not only five star accomodation for your dog but also ao five star loving care for your canine companion.
Our Kennels
We have
3 Kennels

with Attached runs:

Covered runs:

They were built in and are licensed for anything up to 9 dogs (maximum).


We're proudto say we have a maximum of 1 kennels in any one building.
(The ideal is a maximum of 20 kennels in a building, as the less dogs, the calmer & quieter it is)




We're proud to say we have a maximum of 10 kennels in any section of any building.
(The ideal is a maximum of 10 kennels per section)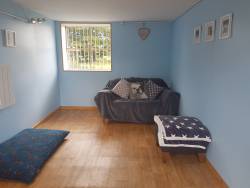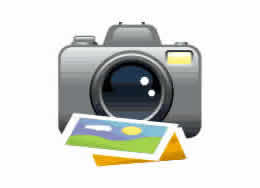 About our Kennels

Dog Exercise & Play:
Dogs get out of their Kennels for exercise:

We're proud to say dogs DO get out of their kennels here.
We know how important it is (mentally and physically) for dogs to play, sniff, run around and stretch their legs.
In other words, for dogs to be dogs!


About dog exercise with our Boarding Kennels: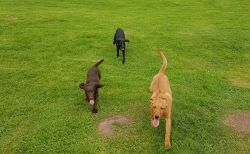 All holiday makers have a minimum of 5 play dates per day in our secure play pen, for at least 20 minuites each time. This can be one to one with ourselves or they can socialise with their fellow holiday makers! 30 minutes walk can also be arrange for those with extra energy!

Dog Walks/Exercise/Playtime with Staff:
Dogs exercised by staff:
30 minutes

of walks/exercise with staff provided daily

We're proud to say we offer walks/ exercise/ playtime WITH staff.
We know how important it is for dogs to have our company one-to-one.
It's much more fun!


About dog walks/playtime with staff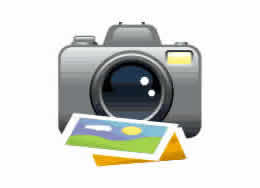 Fees
Fees are per dog, per day (includes any tax)
20.00 for a Small Dog
20.00 for a Medium Dog
20.00 for a Large Dog
20.00 for a Giant Dog
Further Information
We have a number of boarding packages that are available dependant on your requirements:

Single Lodger: This is for one dog having a lodge all to themselves! This is great for dogs who are only children or maybe who are not quite 'social butterflies'!
Price: £20 per day

Double Lodger: This is for two dogs of the same household sharing a lodge together. Perfect the inseparable duo!
Price: £30 per day
Triple Lodger: For three dogs of the same household sharing together. Ideal for that big family!
Price: £40 per day
Big Family: If you have more than three dogs to your household that's fine! Due to our maximum occupancy of three dogs per lodge, you will be able to decide how best to split them between two or even all three lodges. For those in this situation 'Big Family' discounts will be available dependant on your numbers!
All our prices are the same wether you have a Chihuahua or a Great Dane!
Map, Directions, and Driving Distance & Time
Wonder Woofers Boarding Kennels,
, ,
Directions
No Map & Satellite Picture yet