| | 2017 | 2016 | 2015: |
| --- | --- | --- | --- |
| Pagehits: | 1880 | 1427 | 4158 |
| Website clicks: | 1 | 219 | 372 |
Welcome to The Pet Lodge

Westlodge Lanfine Estate, Newmilns, Nr Kilmarnock, Ayrshire KA16 9JP
About Us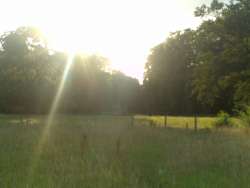 Hello & Welcome, thank you for stopping by, I would like to introduce you to Bed and Biscuits Pet Retreat my intimate, peaceful pet hotel.
Here at Bed and Biscuits Pet Retreat (Ayrshire), we pride ourselves on offering a first class pet boarding service, doggie day care and small pet boarding. Whilst being professionally run we accelerate at being a home from home intimate pet sanctuary, giving plenty of love, cuddles, affection, country walk activities, and spacious yet cosy accommodation, to a limited number of dogs.
We firmly believe whilst you cant personally care for your pet when on holiday we give your pet the care, love and companionship that you would expect from a luxury pet boarding facility.
However we would not expect you to take our word for it!
With todays easy access to the internet, and the availability to leave feed back, reviews, and testimonials on websites this has become a vital tool in providing a word of mouth or referral for businesses whether a builders merchants, taxi company or other, the pet service industry is no different to that. Just have a read at what other guests think of us!

TO LEAVE A TESTIMONIAL PLEASE CLICK THE TESTIMONIAL BUTTON ON THE TOP LEFT OF THE PAGE

Opening Hours & Visiting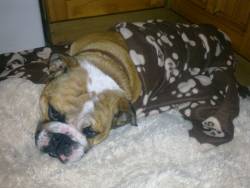 We are open 7 days per week, please feel free to call anytime to make an appointment to view chat about your pets stay. To avoid disappointment please do call first, as we spend are days in a routine with the dogs we care for. Thank you.

Staff & Knowledge
We have 2 full-time staff working in our kennels.
Our staff ratio is:
1 Staff : 2 Kennels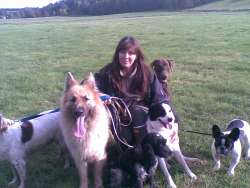 About our staff, knowledge and experience:
I have always owned and lived with dogs and other pets since I was born!!. Throughout my life owning and competing with horses, and now Pugs. Since as long as I can remember I have had an instinctive understanding of dogs in particular. making them feel safe, understood and at ease. I own my pets like you do, as a companion and friend. I have had an extensive career, up until I bought West Lodge in the Irvine Valley surrounded by the Ayrshire countryside, it came with plenty of land and this I put to good use in helping animal related charities in caring for assessing and finding suitable forever homes for unwanted dogs.
Along came my third summer here, and I was asked by a few if I could look after their dogs, when they went on holiday, so much so I had to take time off work to look after them, this I loved with a passion, who wouldn't if you love dogs, I get to love them, cuddle them spoil them exercise every day in the 3000 acre country estate, and just have loads of fun caring for their needs, then hand them back! .
Here came the bolt of lightening this was my vocation, caring for dogs! Since then I have set about transforming my grounds into a cosy tranquil, intimate pet hotel, with large spacious accommodation for a small number of dogs, offering a personal service, with a holiday tailored around your pet and your requirements.

With Love Julia
Our Kennels
We have
3 Kennels

with Attached runs:

Covered runs:

They were built in 2009 and are licensed for anything up to 8 dogs (maximum).


We're proudto say we have a maximum of 1 kennels in any one building.
(The ideal is a maximum of 20 kennels in a building, as the less dogs, the calmer & quieter it is)




We're proud to say we have a maximum of 10 kennels in any section of any building.
(The ideal is a maximum of 10 kennels per section)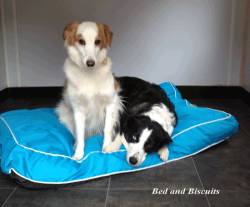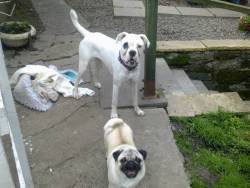 Kennel 1 x 6ft by 6ft fully insulated and underfloor heating with addition heat for the coldest of winters own garden play area 16 ft by 10 ft, ideal for 2 or 3 dogs from the same family.
Kennel 2 fully insulated and underfloor heating with addition heat for the coldest of winters 9ft x 4ft with additional covered run 6ft by 9ft, again ideal for 1 or 2 dogs from same family. both these kennels have full views of garden, house and fields.
Kennel 3 is a fully insuated dog suite 9ft by 12 ft, with chandaler, 32" wide screen TV and web cam & and extra large covered run.
In addition to the above we have the availablity for your pet to stay in our home as part of the family this suits dogs that have been stressed in kennels before ie rescue dogs, and the elderly or the pampered pooch.
About our Kennels
Please see above. As we only take in a small number of dogs we have extensive gardens and play areas, for the dogs to have more freedom and relaxation, nipping in out of the kitchen for scooby snacks and cuddles..

Dog Exercise & Play:
Dogs get out of their Kennels for exercise:

We're proud to say dogs DO get out of their kennels here.
We know how important it is (mentally and physically) for dogs to play, sniff, run around and stretch their legs.
In other words, for dogs to be dogs!


About dog exercise with our Boarding Kennels: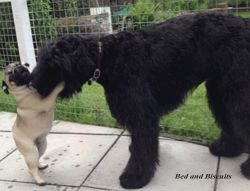 Are main walk for our guest is at 10 am untill 11.30/12 oclock and consists of good off road country walks through the woods of the estate, we provide varying walks around the estate, the chance to be off the lead fetching sticks, balls etc, playing in the stream or if allowed a swim in the river.
For the elderly gentle strolls alone the side of the river, 45 mins. All exercise can and is tailored to the clients requirements for their pet, and is not fixed, but all dogs do get walked daily

Dog Walks/Exercise/Playtime with Staff:
Dogs exercised by staff:
120 minutes

of walks/exercise with staff provided daily

We're proud to say we offer walks/ exercise/ playtime WITH staff.
We know how important it is for dogs to have our company one-to-one.
It's much more fun!


About dog walks/playtime with staff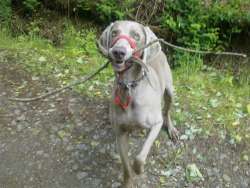 Walks on or off the lead as it is very safe to do so, through the grounds of the estate, play ball or investigate the 4 acre field or relax on the garden, with balls toys,etc.
We avoid the kennel envirnoment as much as possible, and give our guests the freedom to mooch about the garden around the house, when ever and weather permitted. Avoiding being caged up or left in a kennel.
Dog Care
Welfare & Settling In
| | |
| --- | --- |
| Comfort items from home allowed: | DAP Therapy used: |
| We're proud to say we DO allow & encourage comfort items for dogs. We understand how important it is to help your dog relax and feel settled quickly, more at home with us. This is such an easy way to comfort your dog. After all, we all love our home comforts don't we?! | We're proud to say we DO offer D.A.P therapy here to calm and reassure dogs. We believe in doing as much as possible to help your dogs have a happy stay with us, especially when such great, positive benefits to dog welfare can be provided so easily and simply. |
Our policy on comfort items: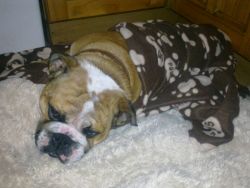 Toys, blankest and even worn tee shirts with your smell on it.
Anything is welcome that makes your pet more comfortable.
However we do provide fresh bedding daily, and balls, toys etc for your pets stay, scooby snacks permitted are gravey biscuits, raw hide chews, and shape biscuits, if you like we can get your pet a knuckle bone from the butchers.

---
Diet
Will you feed the same diet as at home:

We're proud to say we DO offer to feed your dog the same diet as at home.
We understand how important it is to help your dog settle in quickly and easily without any digestive problems that would be caused with a change of diet.

Will you feed special/prescription diets:

Will feed natural/organic diets:
---
Caring for Dogs
Care of Easy-going & Steady Dogs
All dogs large, and small, fit or elderly are catered for.
All guest are catered for and clients requests fulfilled, if you would like additional information or wish to discuss your concerns or requests please call me for a chat, I am here to help, and make it a pleasant experiance for you and your pet.
---
Care of Active Dogs
This is a tailor made holiday for your pet, please call for a chat for your requirements and your pets needs.
---
Care of Daycare/creche Dogs
Day care is provided for the local community, taking the stress out of leaving your dog at home whilst your working all day. All you need to do is book your dog in inadvance, discuss drop off and collection and your requirements exercise, feeding etc.
Drop your pet before going to work and collect on the way home,
---
Dogs with Special Needs
Separate, quiet section available:
About our care of special needs dogs: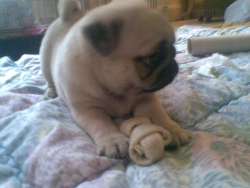 Please call for your individual requirements I am more than happy to help.
Age considerations:
| | |
| --- | --- |
| Puppies | |
| Senior Dogs | |
| Elderly Dogs | |

We care for dogs with:
| | | | | |
| --- | --- | --- | --- | --- |
| Allergies/ Allergenic | | | Digestive Problems | |
| Arthritis/ Arthritic | | | Disabilities | |
| Blindness | | | Heart Disease | |
| Convulsions/ Seizures/ Epilepsy | | | Kidney Disease | |
| Deafness | | | Nervous/ Sensitive/ Separation anxiety | |
| Diabetes/Diabetic | | | Skin Problems | |
Services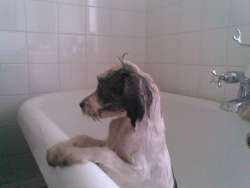 Holidays for your horse, rest and rehabilitation, or short, long term grass livery. we can now accomodate your small furry companions, rabbits guinee pigs and mice birds, chickens, etc
Home Boarding for your dog
Day care for dogs
Training for dogs
Puppy training
Showing your dog
Grooming
Weight Control

| Services for Dogs: | Other Services: |
| --- | --- |
| Collect & Return, or Dog Chauffeur Service | Pet Supplies |
| Grooming Service (professional option, full bath & cut) | Cattery (Cat Boarding) |
| Hydrotherapy | Small Animals Boarding |
| Webcam Service | Stables |
| Send updates while you're away | |
35 Guests
Guests Gallery
---

13th Mar 2014




Buddy & Petal

Buddy has been both a daycare and holiday visitor since 2010, when he was a pup. When Petal became part of the family, she also came to Bed & Biscuits.

---

13th Mar 2014




Kaleb

A working Lab, as expected he spent more time swimming up and down the river, then he did out of it, and trying to fetch us tree roots. Well socialized loved the other dogs and cuddles, he also gave us a smile.

---

13th Mar 2014




Katie

Katie is a lovely natured Collie, she has been coming to us since november 3 or 4 days a week, while her mum and dad go to work, dad works for the Dogs Trust in Glasgow, helping our 4 legged friends with their behavior issues. Katie is just part of the family here, we have helped her find her confidence, socializing her with other dogs. She has been known to get special attention early in the morning by snoozing on our bed

---
4 News Articles
Latest News
---

4th Mar 2014


Getting ready for Crufts

---

28th Dec 2012


I am proud to say Mr Darcy attained numerous tickets and titles this year

CC,

2 x CACIB

3 GREEN STARS

---

28th Dec 2012


Mr Darcy makes the National papers

---
25 Customer Testimonials
Customer Testimonials
Some of the things our customers love us for...
3rd Sep 2012

by Jacqueline Foggo, Glasgow



Note Of Appreciation

Dear Julie

Poppy spend 8 nights with you from 12 August and she had a wonderful holiday!! We were delighted to find her so happy, healthy and contented when we returned to pick her up. She loves walking and running and your retreat is ideally set up for this to take place in a safe environment.

Sincere thanks for the lovng care extended to Poppy.

Jacqueline, Andrew and Poppy xxx

---

20th Aug 2012

by Stuart Sim, Ayrshire



Good As Gold!

We left our 3 year old black lab Diesel with Julia for a week while we were on holiday. I was really worried as he had never been in a kennel before and he could be very boisterous, always wanting to chase other dogs a bit too much!

I read all the reviews and decided to give Bed and Biscuits a chance, I am so happy I did. Diesel had a great time playing with the other dogs and running in the woods off the lead. Apparantly he was as good as gold and nothing like what I told Julia!

When we picked him up he was happy and healthy, at home he was pleased to see us, but I think he was missing his new friends a bit!

I just want to say thanks a lot Julia, Diesel says thanks too and cant wait to come back and see you all.

Alison Sim xx

---

20th Aug 2012

by Sally McCandless, Ayrshire



A Very Happy Dog!

We recently left our bouncy flat-coated retriever, Styg, in Julia's capable hands for two weeks whilst we went on holiday. We had searched carefully for a kennel that would be able to accommodate Styg's need for company and exercise. We were therefore delighted to find that Bed and Biscuits take the dogs on long walks in the countryside everyday, off the lead if suitable. Styg has had a whale of a time socialising with other dogs and getting wet! (unavoidable this summer!) I had been concerned that his high energy might get him into trouble, but Julia's texts assured us that he was "an adorable treasure"! - which was very reassuring, if a little surprising!

I would thoroughly recommend these boarding kennels to anyone whose dog requires a little more in the way of exercise, and personal attention, and will have no hesitation in putting Styg in again in the future.

---
Fees
Fees are per dog, per day (includes any tax)
18.50 for a Small Dog
18.50 for a Medium Dog
18.50 for a Large Dog
18.50 for a Giant Dog
Further Information
Home boarding £22.50 Day Care small/medium 12.00
day care large/giant 12.00
Training by the hour £35.00
Rabbits & Guinea pigs £25.00 per week
Chickens, reptiles and others on request
Map, Directions, and Driving Distance & Time
The Pet Lodge Boarding Kennels,
Westlodge Lanfine Estate, Newmilns, Nr Kilmarnock, Ayrshire KA16 9JP
Directions
Contact
Bookings, Queries & Appointments
Julia will be happy to discuss your queries about The Pet Lodge Boarding Kennels including bookings, availability, and making an appointment to visit.

Visit our Facebook page

Visit our website:

www.thepetlodge.co.uk

Phone Julia Ashton
on 07857027479

Please tell us you found us on BoardingKennels.org