Kennel Revolutionaries
I once left my two lovely dogs at a kennels in Dorset for three weeks. I felt as if I was leaving them in a canine Colditz, although the staff were very friendly.
On my return both dogs had fleas and upset stomachs. That was more than 15 years ago and no pet of mine has been in a kennel or cattery since.
But a couple from Oxfordshire in the UK, Kay & David Key, are intent on changing the kennel and cattery industry. Their number one priority is the wellbeing of the animals and that starts with the most basic and yet important of things – the design of the buildings themselves.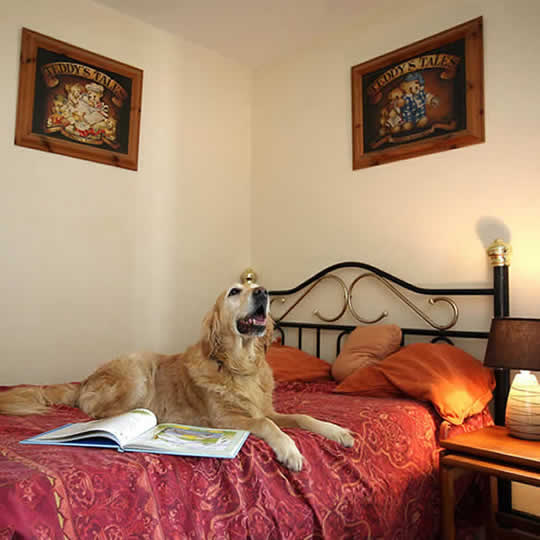 David Key has been with the animal charity Blue Cross for over 25 years and is the world's leading expert on kennel design. He has been involved in projects of all sizes from veterinary hospitals to small rescue centres and is constantly asked to consult on design projects all over the globe. He is the 'expert's expert' and has helped various charities and associations across the UK liaise and exchange ideas about design through his innovative forum.
David met Kay through the Blue Cross. With a background in IT and marketing, she was the perfect person to take David's skills to a wider audience through her experience in building websites - including this one.
She helped David edit his first book on kennel design in 2000 and now, with several websites, a couple more books and a hugely successful consultancy business, the couple are at the very forefront of the kennel and cattery design revolution.
The breakthrough came with Dogs Trust changing its traditional style kennels to rooms with glass doors that gave the place a feeling more like being at home. The dogs were calmer and happier and so were the staff.
Kay compares it to the difference between being at a youth hostel and a five-star hotel. People saw how content the dogs were and suddenly cat and dog hotels - a more appropriate term than kennels - were in high demand.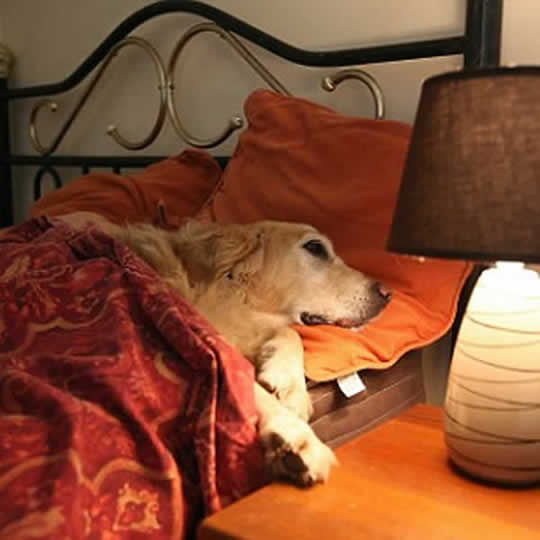 Speaking exclusively to Facedog, Kay is an enthusiastic advocate of the new-style accommodation "because it works," she says. The couple advise existing and prospective kennel and cattery owners on how to set up their business and even in these financially tight days, business is booming.
It isn't cheap in time or money. "From first getting the idea to actually opening is probably about two years," says Kay. "And to open a ten to twelve room hotel you are probably looking at spending £250,000."
It requires dedication and commitment.
You need planning permission, although Kay says planners are more likely to grant permission to dog hotels "because they're quieter. Happy dogs don't make a noise." And the rewards are great. A 10-room dog hotel can bring in the same annual income as a 100-dog kennel. People want this and want to pay for a place that looks and feels like home.
One of their most well-known design clients is the Canine Country Club in Devon. This luxury dog hotel has 15 self-contained luxury dog suites with underfloor heating, glass doors, wall decorations and beds. Two years after opening the business is thriving and the owners totally besotted with their new lifestyle. The Canine Country Club has had a lot of press in the UK.
Pet-loving Brits totally get it. Dogs are part of the family. Why should they be imprisoned if their owners have to go away?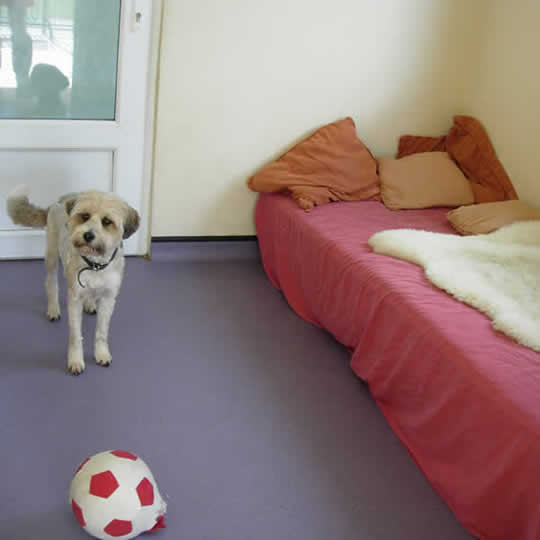 Let's change the world of kennels and catteries one pet hotel at a time.
Article by Fiona Tankard
Interested in finding these treasures? Create your own tailor-made search for luxury dog hotels and luxury boarding kennels
Next article: Using DAP in Boarding Kennels - the easy way to settle and reassure dogs at home, at the vets, in the car or in kennels